Saisei Australia

Saisei Group
About Saisei Australia Pty Ltd.
Saisei Australia was established in 2019 in Sydney, and our office is located at the Gold Coast, Australia. Due to increasing demand from Australia, we decided to open our business in Australia to make it much easier for our customers from Australia and New Zealand to order our products. We ship out our MAF series food supplements from the beautiful Gold Coast to the rest of Australia and to New Zealand customers. Our MAF products are made from whey and are registered as Food Supplements in Japan.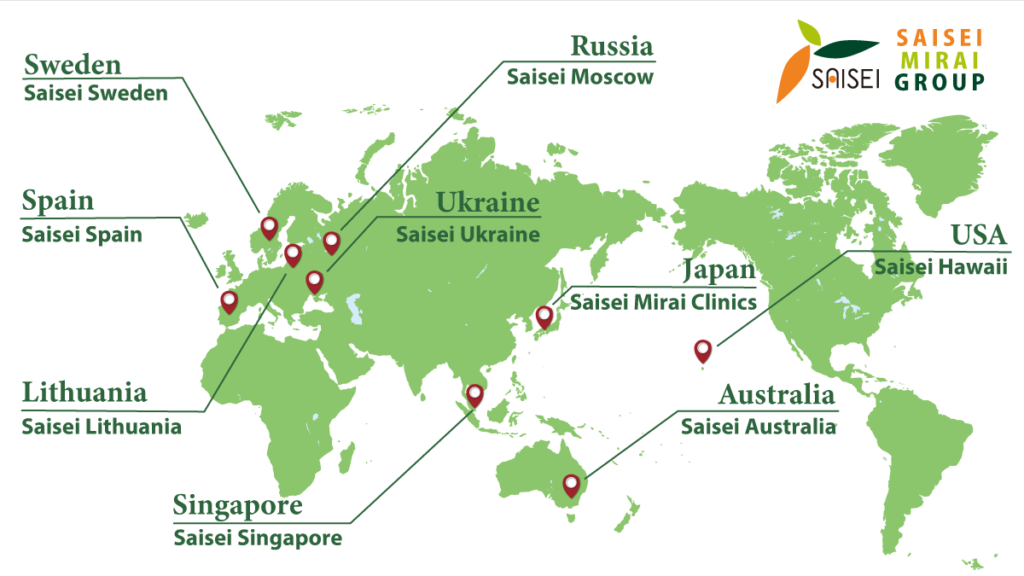 Level 13, 60 Castlereagh Street Sydney NSW 2000
PO Box 5514 Q Supercentre, Qld, 4218
02 8006 8358
This phone number is mainly for shipping inquiries.

Please contact us through the contact form. We appreciate your understanding.
Please note: we do not treat patients, nor do we have a clinic here in Australia. Please contact Saisei Mirai Clinics in Japan for medical enquires.
Saisei Mirai is a medical organization in Osaka, Japan, whose purpose is to treat patients and to develop and produce therapies, immunotherapies in particular, such as GcMAF.
We work with clinics and doctors around the world, as well as with various universities conducting clinical trials, research and developments.
A little history about Saisei Mirai Group.
Our head office and cell processing centre are in Osaka. We have additional clinics in Osaka, Kobe, and Tokyo. Saisei Mirai is expanding overseas and now has several branches around the world. Our goal is to overcome serious diseases, such as cancer, autism, infectious diseases and so on.
Saisei Mirai Clinics and Saisei Pharma developed our 2nd Generation GcMAF (injection) and 3rd Generation GcMAF (food supplements). We hold 13 patents in total in Australia, EU, Israel, Japan, and USA.
We have partnered with 5 domestic clinics in Japan which are based on Saisei Mirai Medical Corporation, bio-venture companies, pharmacies, and universities and medical institutions in Japan and overseas, and have started providing advanced medical care worldwide.